Since Second Sight takes place over multiple potential timelines, events will be marked accordingly:
Events that take place in Vattic's future, will be marked with V
Events that take place in Wilde's future, will be marked with W
Events that take place in Starke's future, will be marked with S
Events that take place in Hanson's future, will be marked with H
Events that take place in the correct timeline, will be marked with C
Fixed events that take place in all timelines, will not be marked.
John Vattic gets a call to join a squad in Germany. He begins his flight later that day.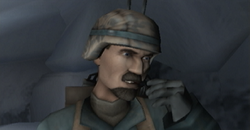 Starke and Vattic investigate a USHC facility during the night watch at the WinterICE camp.
VW Colonel Joshua Starke is killed.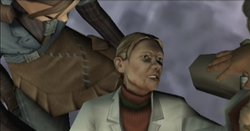 The WinterICE squad arrive in Dubrensk, where they are ambushed.
VWS The rest of the WinterICE squad is killed.
Vattic finds Sasha Barranikov injured in the snow.
John makes his way through Dubrensk alone.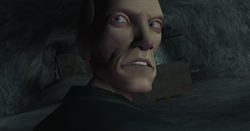 C John and the WinterICE team leave Dubrensk by helicopter, while the Marines evacuate the Zener Children.
Between February and October - EnigmaEdit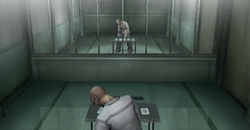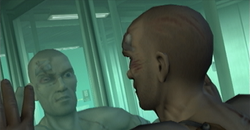 VWSHVattic begins to remember his time at WinterICE, as he works to escape the facility.
V John discovers that he is the only survivor of WinterICE.
VWSH Vattic escapes the facility in a stolen car.
WSH John discovers the location of Jayne Wilde.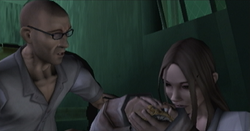 WSH Vattic arrives at the Penfold Asylum and makes his way towards Jayne's cell.
WSH John finds Jayne and helps her to escape the asylum.
W John discovers that Colonel Joshua Starke is dead.
WSH John works with Jayne to escape through the sewer system under the asylum.
SH Jayne tells John the location of Joshua Starke.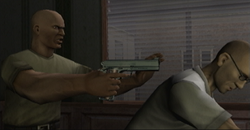 S John discovers that the rest of WinterICE is dead.
SH Starke tells John about the Zener Project and National Security Executive, before John and Starke fight together to allow Vattic to escape the block, but on finding the car, John discovers that Jayne has been captured.
Ad blocker interference detected!
Wikia is a free-to-use site that makes money from advertising. We have a modified experience for viewers using ad blockers

Wikia is not accessible if you've made further modifications. Remove the custom ad blocker rule(s) and the page will load as expected.